Managing your electricity usage is difficult when you don't have any way of knowing how much energy each specific appliance consumes. Fortunately, at Professional HVAC/R Services, Inc.™, with our energy monitoring and submetering technologies, we can show you exactly how much energy each electrical device in your commercial property is using, what it's costing you, and how you can develop a strategy for reducing your bills.
How Do You Monitor Electric Usage?
Before we can map your electricity usage, we first need to measure each specific electrical device. We do this by putting special machines around every cable in your retail space. These machines scan the cables and record how much voltage is being sent through them. Then, all the data these machines record is sent to a single computer where it is sorted and organized. Finally, we will show you what we've found and explain to you how much energy each part of your house is using and in a way you can understand.
Who Benefits from Energy Monitoring and Submetering?
To put it simply, people come to us when they are tired of paying too much for electricity and want it to change. Our services are used by individual homeowners, as well as those who run businesses in retail buildings. Our services are especially useful for people who run storage units, or other businesses where electric bills are shared equally between customers. Property owners who want each individual customer to pay for what they use come to us to help them monitor the energy consumption in buildings, though, anybody who uses electricity and wants to save money will benefit from our services.
Case Study: 97 commercial customers, in five buildings, using a low amount of electricity, can now lower their costs from $72 to under $30 per month. Low energy costs will also increase the resale value of each condo.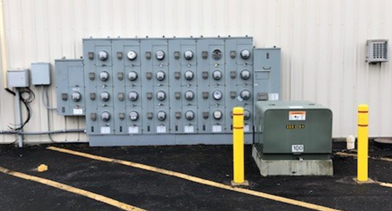 Local electric utility supplied service to 25 accounts in Building C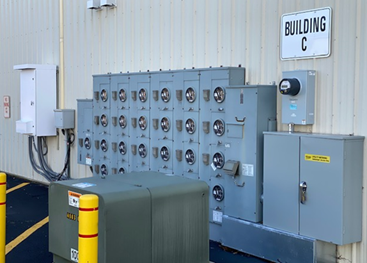 Removed 25 meters and replaced with a single meter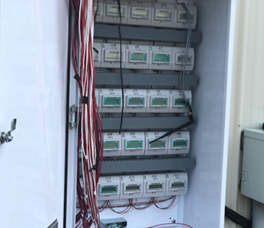 25 sub-meters located in white cabinet
Why Choose Pro HVAC/R Services, Inc.™?
We're a family-owned business; people who work with us feel like they're dealing with people they can trust. And they're right. Over the years we have helped countless homes and families save money and we can do the same for you. Our team are experts in the industry.
No one knows electricity better than us. If you want to learn how to become more energy efficient, give us a call or fill out the form below and learn what we can do for you.